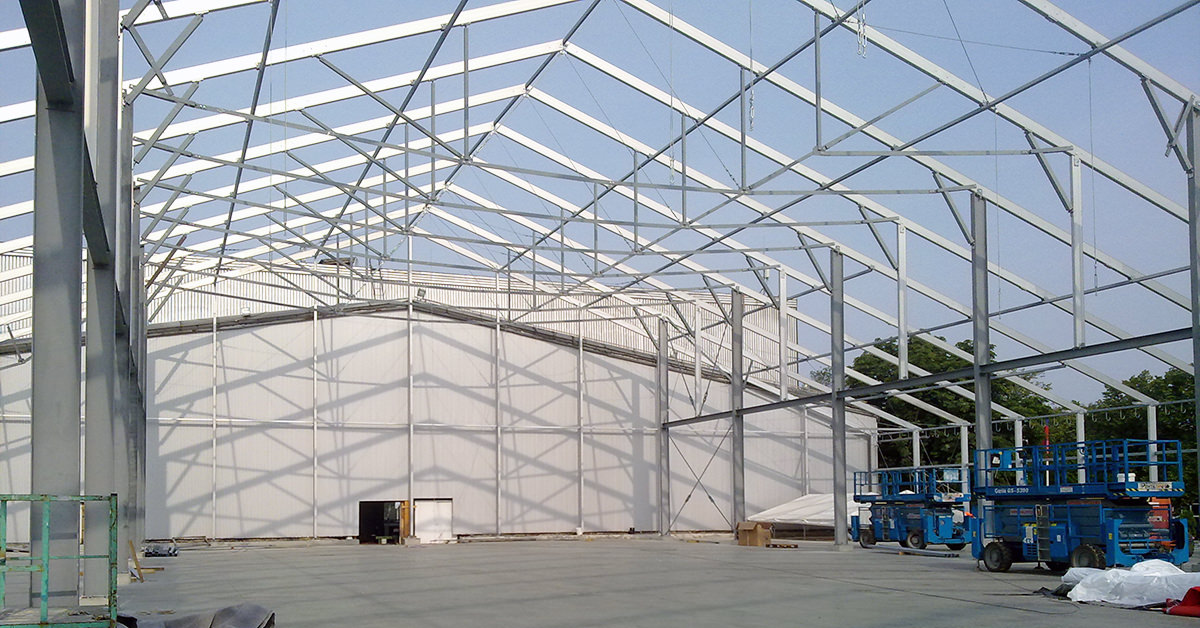 After more than 10 years of experience, we are experts when it comes to lightweight halls / storage tents / steel halls. We evaluate every project on site, because this is the only way to find the best, individually adapted solution for any requirement.
Timing
Lightweight halls, steel halls and storage tents without foundations can be erected at any time of year, as they are only fixed with earth nails – therefore the soil quality is of secondary importance. Starting with a certain size and load capacity, a concrete foundation is required, for which suitable weather conditions must prevail for setup, hardening and drying. This has to be taken into account when planning a time schedule.
Construction of the foundation
Foundations for lightweight or steel halls and storage tents vary, depending on technical and architectural parameters such as the size and height of the hall, the required floor load and climatic influences.
As a rule, the client prepares the foundation – we will provide you with foundation plans including all the necessary information. However, in certain cases we can take over the construction of the foundation as part of the overall contract.